Order Database Tour or Database Tour Pro
(click here to learn about differences between Database Tour and Database Tour Pro)
The orders are handled by eSellerate, an industry-leading software commerce provider. When you purchase products through eSellerate, the transaction is protected with the strongest exportable standards of encryption.
Pricing
Database Tour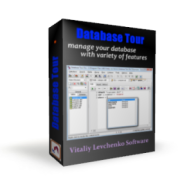 Number of licenses *
Price per license in US Dollars
1
49.00
2..5
42.50
6..10
36.50
11..20
31.00
21 and more
26.00
Unlimited license **
1390.00
Upgrade from 8.xx

9.00

(

expired

)
Database Tour Pro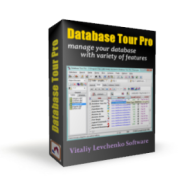 Number of licenses *
Price per license in US Dollars
1
97.00
2..5
84.00
6..10
74.00
11..20
68.00
21 and more
63.00
Unlimited license **
2900.00
Upgrade from 5-7.xx

19.00

(

expired

)
Upgrade from 8.xx

12.00

(

expired

)

19.00

coupon:
CPN37770213015
* One (1) user license gives the buyer the right to use one (1) copy of the product on one computer only.
** Unlimited license means license for using on unlimited amount of computers. Buyers of unlimited license will obtain all future upgrades, including other major versions, for FREE. Before purchasing the unlimited license, please contact us.
Available payment methods
(depend on country)
Credit, Debit and Prepaid Gift Cards
PayPal Payments
ACH Payments
Wire Transfer Payments
Purchase Orders
Registration
After a purchase, you will get your key (serial number). Enter the key and your registration name in reply to the program request or by choosing Help | Buy/Enter Serial Number... | Enter Key. Keys are case sensitive.
Advantages for registered users
Non-limited using Database Tour for any legal purposes
Receiving full technical support
Free upgrades for the entire major series; for example, if you purchase 9.0, you get all the 9.xx upgrades free
Great discounts (up to 80%) on upgrades to next major versions of Database Tour (for example, from 9.xx to 10.xx)
Step-by-step instruction on how to purchase Database Tour or Database Tour Pro online
Still have questions?
Please, read F.A.Q. or contact us for more information.